Alex Rogers
Chief Executive Officer
The CEO of Gray Duck Capital, Alex Rogers studied economics and finance at the University of Minnesota. Along with longtime business partner, Frank Rush, Alex began building a portfolio of real estate assets in the northern Minnesota market and soon expanded into multi-market investments. He has also received his Master of Science degree in Real Estate and the Built Environment from the University of Denver and is an ARGUS Enterprise Certified Professional.  ARGUS Enterprise is the premier commercial real estate platform for valuation, budgeting, and asset management solutions that is used for creating strategies, asset and portfolio management, budgeting and strategic planning, valuation and cash flow analysis, and investment and risk management.
Alex is an adjunct professor at the University of Denver through the Daniels College of Business where he teaches graduate students real estate financial analysis and has been published by the Colorado Real Estate Journal and Minnesota Real Estate Journal.
Alex is also the Principal Broker and co-founder of East West Property Management.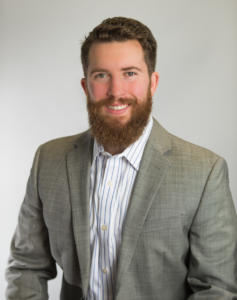 Frank Rush
Chief Operating Officer
Frank studied finance at the University of Minnesota – Duluth with a special interest in real estate and equity investment. He is the co-founder of East West Property Management.
Preston Hedlund

Chief Financial Officer
Preston earned a bachelor degree in accounting from Colorado State University and is the Finance Manager for East West Property Management. His professional background includes asset management and corporate sales.